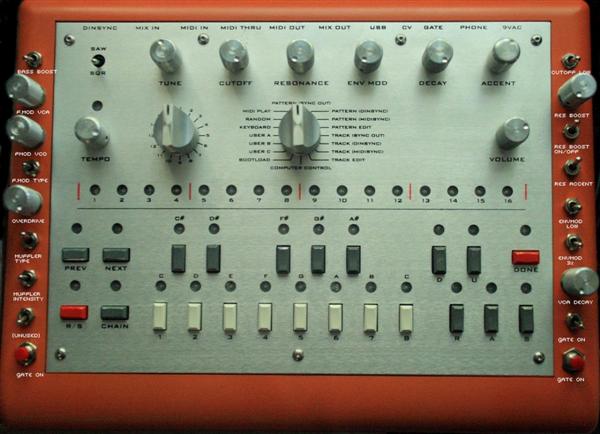 Most people are probably pretty familiar with the x0xb0x by now. If not, basically it's the closest TB-303 clone you could possibly get/make created by
ladyada
.
The kits to build these have just been discontinued
To attain one of these clones you have to be put on a waiting list for an indefinite amount of time, but you can still build one, you just have to source all the parts yourself (Which could be a little difficult with some of the rare components you'll need).
With that said, I've just found on the fourms this nicely modded x0xb0x created by a character by the name of Subatomic, and it sounds mental:
CLIP 1
CLIP 2
CLIP 3
More info
here
.